Your airport taxi Innsbruck – Munich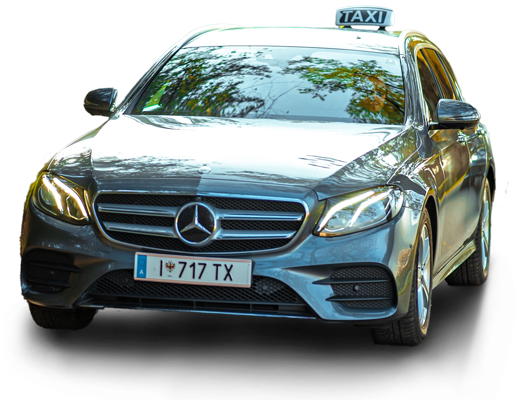 Convenient on vacation with the airport taxi Munich
Do you need a driver to pick you up from Munich airport and transport you conveniently to Innsbruck? Or perhaps you want to make sure that you don't miss your flight from Munich airport?
Our taxi drivers have many years of experience with airport transfers and know how important punctuality is. We offer a reliable pick-up service from your accommodation and will transport you from Innsbruck to Munich airport and back via the fastest route.
With our airport taxi service, your holiday starts as soon as you get on the road: lean back and relax, safe in the knowledge that you will arrive on time.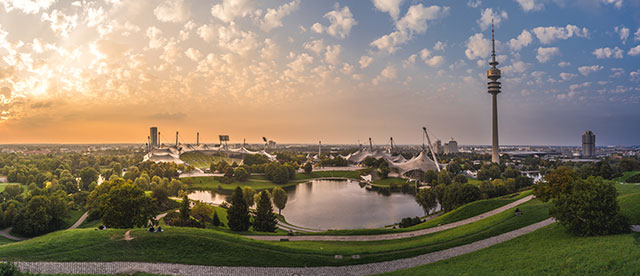 Example for the distance Innsbruck-Munich
Price: € 500
Duration: 2:30 Stunden
Distance: 200 km
Available cars:Limousine, Bus (5- or 7-seater)
The services we offer for every journey
With every journey, regardless of the vehicle, the following services are available to you:
Pickup service including name tag
If your train or plane is late, we will wait for you free of charge
Free water and sweets in the car
A driver with knowledge of English and German
Important information about our taxis
At Taxi-MyWay, you can book 3 different classes of luxury cars.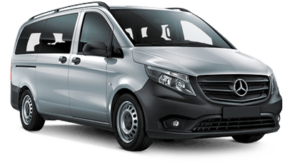 Mercedes Vito
for 8 people
with room for 6 large or 10 small suitcases
and 4 pairs of skis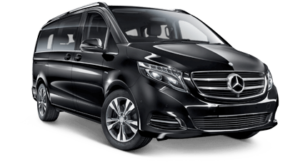 Mercedes V-Class
for 7 people
with room for 6 large or 10 small suitcases
and 4 pairs of skis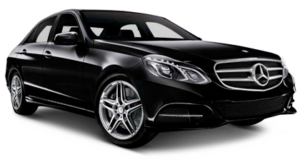 Mercedes E-Class
for 4 people
with room for 3 large or 5 small suitcases
All you need to know about Munich airport
Munich airport is one of the largest transfer airports in the whole of Europe. It offers space for more than 100 airlines and is the first stop for many Austrians and Germans when they set out for their holiday. From Munich airport, you can travel to 70 different countries and explore many unknown cities.
Our taxi drivers boast many years of experience in transfers to and from Munich airport. We know the fastest routes to ensure that you reach your destination on time, and will drop you off right in front of the airport.
With Taxi-MyWay you have a reliable partner that will guarantee you a pleasant start to your holiday. In our luxury vehicles, you can lean back, relax, and enjoy the journey. We will accompany you directly to your check-in desk and will be happy to provide you with helpful tips to set you on your way.
Don't worry about how much luggage you have: with us, you will enjoy space for up to 16 people (in two vehicles) as well as 12 large or 20 small cases. You have: with us, you will enjoy space for up to 16 people (in two vehicles) as well as 12 large or 20 small cases. Even if you are travelling in a larger group, we can pick you up together and transport you to Munich airport together with your luggage.
Our airport taxi service is also available for your return journey. If you provide us with the number of your return flight, we can pick you up from Munich airport as soon as you land. Our drivers will carry a name-plaque to allow you to recognise them and will lead you to your airport taxi via the fastest route.
If your flight is delayed, you won't incur any additional fees. Your airport taxi will wait for you until you arrive at Munich airport, help you with your luggage, and transport you safely home.
Your benefits at Taxi-MyWay
Simple payment options including a receipt
Do you prefer paying with cash or by card? No problem! You can choose how to pay for your journey. Either pay the driver with cash or request to pay by card (Visa, Mastercard, American Express and Diners Club). You will receive a receipt shortly afterwards.
No hidden costs
With us, you pay exactly the price you have been quoted and not a cent more There are no extra costs for waiting times due to plane or train delays, child seats or card payments. Even a cancellation will not cost you anything (up to 24 hours before your pickup time). We will stick by our fixed prices and place great value on transparent offers.
Reliable and experienced drivers
We know that your time is valuable and guarantee you dependable drivers whose punctuality you can rely upon. Our local drivers know the shortest routes and will ensure that you arrive on time. Since 2009, our family-owned company has been bringing customers safely to their destinations.
A safe way to travel
Security is our highest priority at Taxi-MyWay. Each one of our vehicles can be equipped with seats for children and always carries snow chains. We ensure that you can reach your destination safe and sound and on time. If you need to make a stop during your journey you can leave your valuables in the locked vehicle at your convenience – our drivers will ensure that nothing is stolen.