Get to know Innsbruck and Tyrol with our taxi tours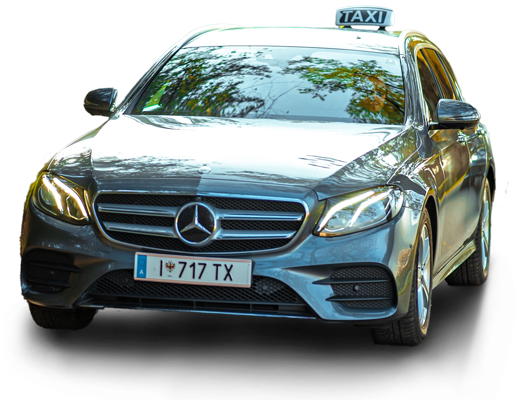 Your private taxi-tour with Taxi-MyWay
Are you in Innsbruck, but don't know which attractions you should see? Or have you already seen all of the city's attractions, and now want to arrange an excursion into the surrounding areas?
With our pre-arranged taxi tours, we will show you Tyrol's most attractive side, and guide you to the most important attractions in Innsbruck and its surrounding areas. Climb into one of our luxury vehicles and enjoy a comfortable sightseeing experience that is tailored to your tastes.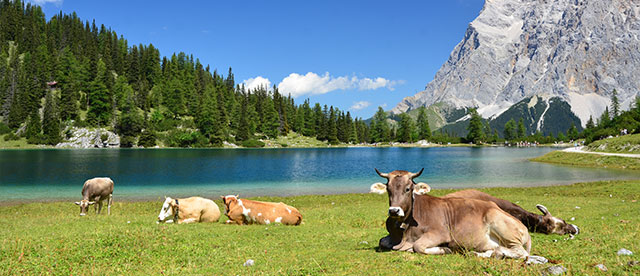 Popular taxi routes from Innsbruck
Innsbruck–Oktoberfest (Munich)

Innsbruck–Neuschwanstein castle (fixed price of 259€ with 3-hour stay)

Innsbruck– Lake Achensee (fixed price of 179€ with 3-hour stay)

Innsbruck–Lake Tegernsee (fixed price of 239€ with 3-hour stay)

Innsbruck–Lake Piburgersee (fixed price of 179€ with 3-hour stay)

Innsbruck–Designer Outlet Brenner (fixed price of 160€ with 3-hour stay)

Innsbruck–Zell am See (fixed price of 349€ with 3-hour stay)
Our pre-arranged taxi tours at a glance
Swarovski tour: €99 (pick-up after 2 hours)
Are you drawn to everything that glimmers and sparkles? If so, the Swarovski Crystal Worlds museum is the perfect place for you. Located in Wattens, the museum is a popular excursion destination for children and adults and will leave you astonished.
Swarovski Crystal World displays international artworks made from crystals, which leave visitors wide-eyed in amazement. Explore this imaginative and beautiful place, and let the crystals transport you to a different world.
Our taxi transfer service will transport you comfortably to the Swarovski museum in Wattens and offers a reliable pick-up service afterwards. With a duration of two hours, you will have ample time to explore the crystal worlds on display and to let this unique setting take effect. Afterwards, our comfortable taxis will transport you home safely.
Roller-Coaster Imst-Tour: 149€ (with pick-up after 2 hours)
You are looking for fun and action and like to feel the wind on your face? In Imst you will find the longest summer toboggan run in the Alps with guaranteed fun factor for adults and children. Here you can let off steam with the whole family on a distance of more than 3,500 meters.
The spectacular rollercoaster ride captivates with its unique view and at the same time provides the necessary kick. The highest part of the track is 10m above the ground and gives you the feeling of being able to fly So you should be afraid of heights before you venture the turbulent ride.
Our taxi transfer takes care of your safe journey to and from Roller-Coaster Imst. We pick you up reliably and bring you in our comfortable luxury car to your action-packed destination. There you can then take over the steering wheel 😉
Area 47 tour: €198
IAre you a sports lover at heart, and can you imagine no better way to spend your time than facing new challenges in the great outdoors? In the largest outdoor leisure park in the world, you can do precisely this. Choose between rafting, canyoning, wake boarding and much more.
Area 47 in Ötztal offers visitors around 40 different varieties of sport on an area of more than 8 hectares. Here, in the heart of the Austrian mountains, sports enthusiasts will really feel at home. Discover new sports at Area 47 and experience the thrill of adrenaline coursing through your body.
To begin and end your experience at this outdoor leisure park as conveniently as possible, take advantage of our luxury vehicles. We will transport you and your friends directly to Area 47 and pick you up again after your day of adventures. So you don't need to worry about your arrival or departure, and can simply enjoy the varied leisure activities on offer.
Mutterer-Alm Mountain Cart Tour: €99 (with pick-up after 3 hours)
It's never easy to satisfy the whole family with an excursion, but you can't go wrong with a visit to the Mountain Cart Track on the Mutterer-Alm. Here, visitors from 10 years of age can enjoy the latest in driving fun.
Grab a cart and speed down the 5km route from the mountain station into the valley. Don't worry: your safety is well taken care of on the Mountain Cart track. Every driver receives adequate safety equipment and the track itself is secured with cordons and barriers. So you can hit the gas and enjoy the ride.
Our taxi transfer service will transport you and your family directly to the Mutterer-Alm and collect you from the Mountain Cart destination afterwards. A duration of 3 hours gives you plenty of time to enjoy a fun afternoon with your nearest and dearest, and to marvel at the beautiful views on offer.
City sightseeing tour €149 (Duration: 5 hours, visiting Innsbruck's most important attractions inc. 4 sites of your choice)
We know that sightseeing can be quite taxing after a while. Why not leave the planning and transportation to us, so that you can simply lean back and relax? We will ensure that you visit all of Innsbruck's most important attractions and still have energy for your evening plans.
You can decide which additional attractions you would like to visit in this Tyrolean city. We will transport you conveniently from A to B, and we will be glad to provide you with information regarding the attractions on offer. Taxi-MyWay is the modern way of exploring cities.
The Upside-down House Tour: €129 (with pick-up after 2 hours)
An upside-down house, can such a thing exist? In Terfens, Tyrol, you can see for yourself. Here you will find a perfectly normal family home: but one that has been turned upside-down.
Venture into this unique attraction in Austria, and experience what life looks like upside-down. With this upside-down house, you can enjoy an excursion destination that exists nowhere else in the world in this form. Only in this museum can you see how life functions upside-down.
With our upside-down house tour, we offer you 2 hours full of fun and laughter. We will transport you directly to this unusual museum and collect you and your fellow visitors afterwards. Taxi-MyWay is your reliable partner for excursions that leave a mark
The services we offer for every journey
With every journey, regardless of the vehicle, the following services are available to you:
Pickup service including name tag
If your train or plane is late, we will wait for you free of charge
Free water and sweets in the car
A driver with knowledge of English and German
Important information about our taxis
At Taxi-MyWay, you can book 3 different classes of luxury cars.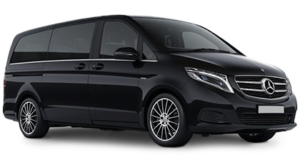 Mercedes Vito
for 8 people
with room for 6 large or 10 small suitcases
and 4 pairs of skis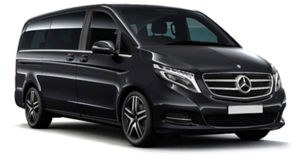 Mercedes V-Class
for 7 people
with room for 6 large or 10 small suitcases
and 4 pairs of skis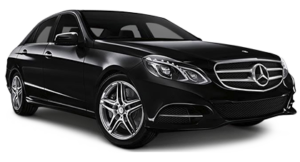 Mercedes E-Class
for 4 people
with room for 3 large or 5 small suitcases
All you need to know about Innsbruck and Tyrol
During both summer and winter, Innsbruck offers a varied leisure programme for tourists and locals. In the city centre of Innsbruck, architecture from the imperial era can be visited, including the famous Golden Roof, the Hofburg (Imperial Palace) or the Hofkirche (Court Church). Other popular attractions include the Bergisel Ski Jump, Ambras Castle or the Hungerburgbahn, which allows you to enjoy a spectacular view over the city.
Our taxi transfer service is not limited to Innsbruck. Many of our drivers also service nearby areas, which Tyrolean locals and tourists alike love to visit. Daytrips to Neuschwanstein Castle or to Lakes Achen, Teggern and Piburger belong to our standard routes, especially during summer. Taxi transfers to the Brenner Outlet and to Munich for Oktoberfest are especially popular among locals.
Regardless of your destination, we can ensure that you arrive quickly and safely. With our taxis, you can reach your chosen destination conveniently, without worrying about your return journey: we will wait until you are ready to return home, and you won't incur any extra charges.
Taxi-MyWay is your reliable taxi company for all journeys in and around Innsbruck. Our drivers know the area by heart thanks to their many years of experience, and will conveniently transport you from A to B.
Your benefits at Taxi-MyWay
Simple payment options including a receipt
Do you prefer paying with cash or by card? No problem! You can choose how to pay for your journey. Either pay the driver with cash or request to pay by card (Visa, Mastercard, American Express and Diners Club). You will receive a receipt shortly afterwards.
No hidden costs
With us, you pay exactly the price you have been quoted and not a cent more There are no extra costs for waiting times due to plane or train delays, child seats or card payments. Even a cancellation will not cost you anything (up to 24 hours before your pickup time). We will stick by our fixed prices and place great value on transparent offers.
Reliable and experienced drivers
We know that your time is valuable and guarantee you dependable drivers whose punctuality you can rely upon. Our local drivers know the shortest routes and will ensure that you arrive on time. Since 2009, our family-owned company has been bringing customers safely to their destinations.
A safe way to travel
Security is our highest priority at Taxi-MyWay. Each one of our vehicles can be equipped with seats for children and always carries snow chains. We ensure that you can reach your destination safe and sound and on time. If you need to make a stop during your journey you can leave your valuables in the locked vehicle at your convenience – our drivers will ensure that nothing is stolen.